Final sale up to -70% OFF (No Returns/Exchange only)
Login
Log in if you have an account
Register
Having an account with us will allow you to check out faster in the future, store multiple addresses, view and track your orders in your account, and more.
Create an account
LINDBERGH IS A MEN'S FASHION BRAND THAT PROVIDES A SOLUTION TO MODERN FASHION IN TIMELESS & AUTHENTIC STYLES, DESIGNED AS MODERN WARDROBE STAPLES AND LONG-LASTING QUALITY IN MIND.
Brand Ethos
Lindbergh has developed into an international fashion label, because of its meticulously designed garments, high-value manufacturing and fashionable collections. Our product expertise, world-wide distribution and personal customer service have turned Lindbergh into one of the fastest growing brands in the Scandinavian fashion business.
Lindbergh attracts self-confident and independent individualists. It is a progressive urban lifestyle brand that is built on a strong utility heritage.
Lindbergh caters to the world citizen, who highly appreciates details, carefully selected fabrics, modern cuts and contemporary style.
The collections deliver wearable garments that are trendy yet timeless. The seasonal offerings span from metropolitan formal- to casual and heritage inspired pieces. These are to be combined across seasons and trends to create your unique expression.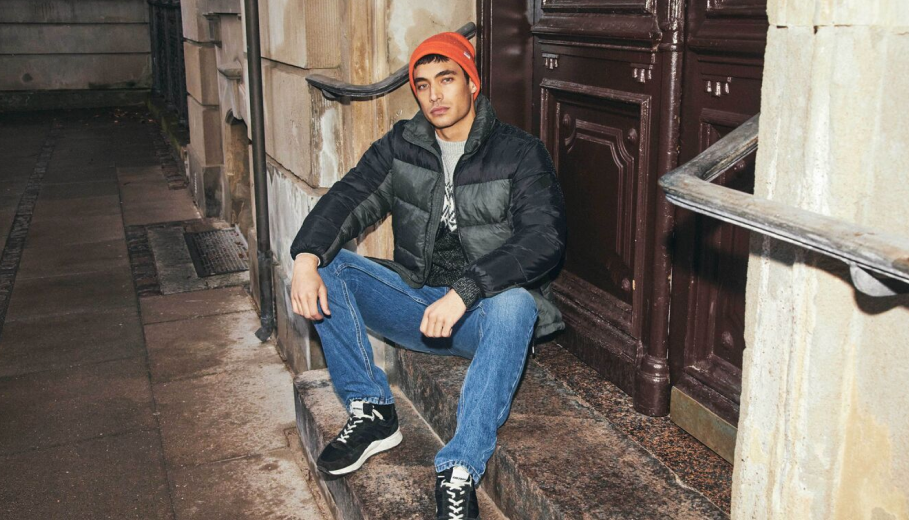 The White line offers essential wardrobe staples for the
classy metropolitan man.
The Lindbergh White line offers premium style, quality and value to consumers worldwide. It stands out as the vibrant and fashion-forward collection of Lindbergh, with a look that reflects simplicity, confident style and the latest trends.
The silhouettes are a playful combination of contemporary fitted shapes mixed with urban relaxed fits, that add contrast and a unique edge.
The collections have a base of classic neutral tones for easy everyday styling that is accompanied by fashion-forward splashes of colour. This makes the White line stay ahead in trends.Intricate stitching and refined treatments work as a red thread throughout the collection and gives it its modern signature style.
The White line offers essential wardrobe staples for the classy metropolitan man that always wants to appear effortlessly stylish.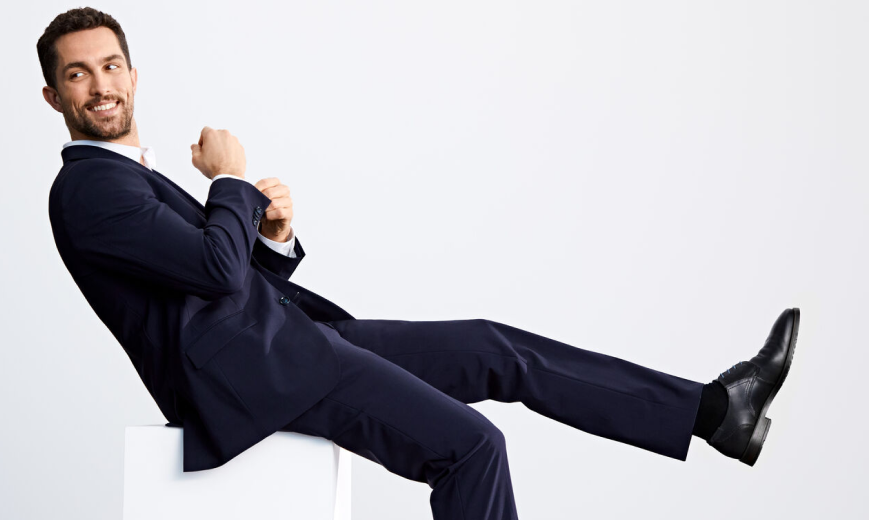 The Lindbergh Black line is the pinnacle of refined
functionality and elevated formal wear
Lindbergh Black integrates a clean, sophisticated style with our menswear heritage and innovation, from structured suiting to everyday wear.
The classics are modernized with an updated fit, premium fabrics, technical details and treatments.
The Black line strives to excel within garment groups and leads the industry standard with the "1927" product range, that is characterised by the highest level of quality, comfort and workmanship.It also incorporates an impressive range of European manufactured suiting and holds a strong line-up of technical outerwear that is imbued with the latest fabric technology for durability, flexibility and weather resistance.
The silhouettes are modern and timeless and appeal to the fashion-conscious individual and the modern businessman.
The black line elevates your wardrobe and introduces classic luxury staples with an optimal everyday performance. The line is made for today's informed man and is designed to send a strong and ambitious statement.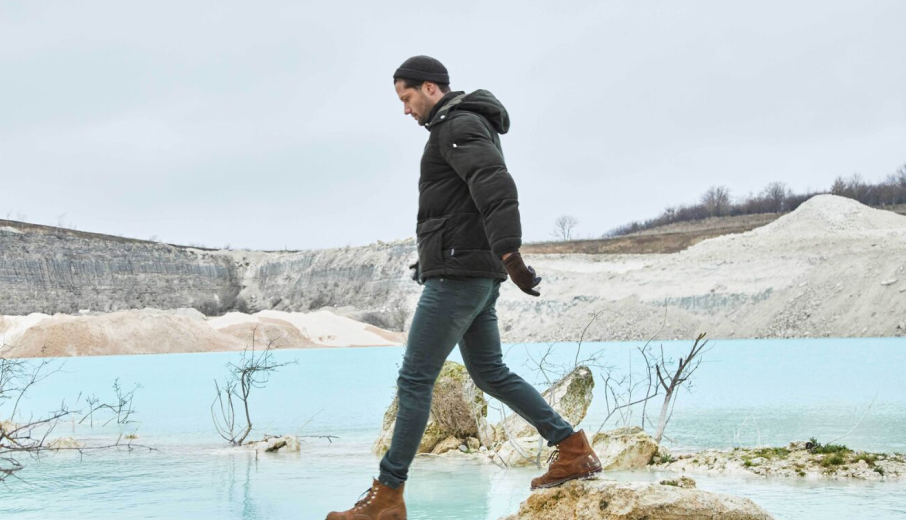 The Lindbergh Blue product line emphasizes
a rugged & casual style
Lindbergh Blue blends the brand's aviation heritage and denim DNA to create a classic and stylish look with a strong storytelling behind.
The collections are inspired by Americana, a combination of sporty, military and vintage references which makes it packed with unique and functional features.
The brand's story is told in an authentic way through vintage graphic motifs on the t-shirt range, indigo washes and soft treatments that give it a worn and lived-in look.
We reimagined time-honored classics and iconic pieces to fit the modern man. The garments are to be mixed-and-matched for an effortless style that exudes confidence and a relaxed attitude.
The pieces are designed with both an outdoors and urban lifestyle in mind. They have fitted shapes, contrast details and refined functionality, adding a youthful signature twist to our heritage.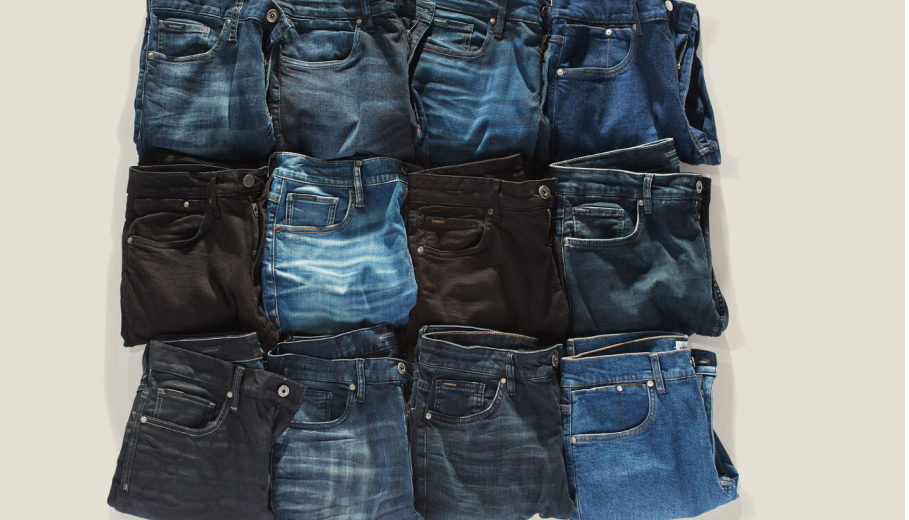 The Lindbergh Jeans line is inspired by American denim
classics and designed for a modern lifestyle.
We set out to create authentic jeans that are based on solid craftsmanship with a philosophy that great denim lasts forever.
We continue to improve this iconic garment by using innovative fabrics like our superflex denim, which give superior movement and comfort. Our sustainable washes eliminate the use of pumice stones in the washing process and decrease water consumption by at least 50% to reduce the environmental impact.
Our collection of men's jeans spans from clean to vintage inspired washes. The many versatile fittings make them easy to pair with any outfit. We created Lindbergh jeans as a response to fast fashion, to make timeless jeans that stand the test of time.